STC Dip Spin Commander Line
STC Dip Spin proudly announces our new Commander Line Dip Spin Coating System
This fully automated, high volume product coater offers state of the art technology for today's demanding coating applications.
Features and Benefits
The system uses four 3ft3 baskets (same as our Model 24) with two coating booths.
Design includes a Fanuc 2000 series 5 axis robot for all basket handling.
Output is 72 baskets per hour with 90 degree tilt, can mean up to 21,600 pounds per hour.
Floor level loading for ease of visibility where parts are dispensed into baskets, and soft handling: maximum 8" drop.
Depending on the oven design a customer may be able to use one booth for base coat, followed by a top coat in the second booth.
Ease of basket changeover utilizing the robot to remove basket and place them on the automatic basket changeover table.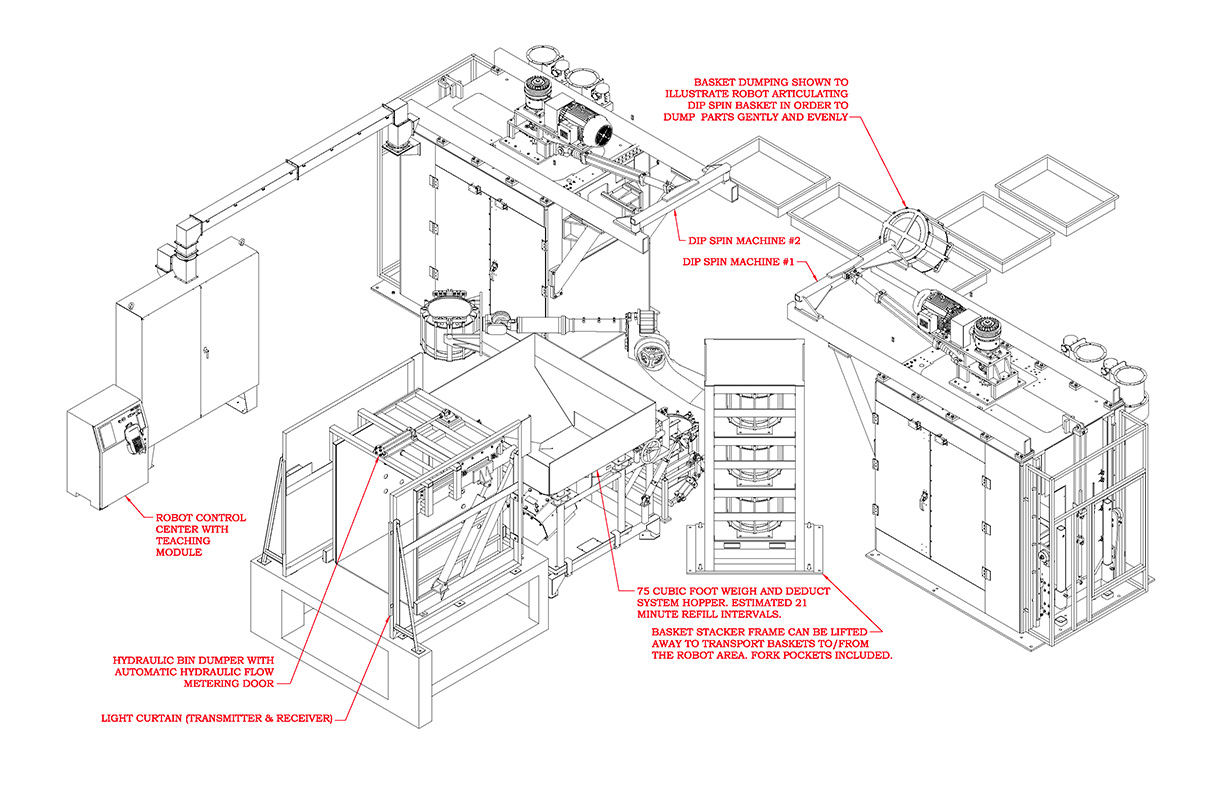 ---
Watch the STC Dip Spin Commander Line Animation